Music has immense power over its listeners. Music can evoke emotions, relax one's mind, and heal the body, mind, and spirit. As humans, music has become part of our culture and embraced by everyone globally due to its captivating and peculiar nature.
Jazz is one of the most popular types of music in America. Jazz music has its origin which dates back in the early 20th century and 100 years down the line it has managed to change the music industry by initiating new elemental genres. In respect to how music is being played jazz has several types of genres namely crossover jazz, continental jazz, free jazz, vocal jazz, Kansas City jazz, etc. Over the years new artists have changed the sounds and influences of jazz music hence revolutionizing the genre. Here are top 4 most famous artist of jazz music who have led this revolution.
Louis Armstrong
Louis Armstrong was also known as "Pops" or "Satchmo" was born in New Orleans .he is the Godfather of jazz music due to his influence as a singer and it's through him that jazz music foundation was realized. He was one of the greatest trumpet players, and this earned him popularity among the Americans, and they even called him "king of swing". Louis was also one of the first scat singers who made it popular and made trumpet be recognized as a stand-alone instrument. Even after his death in 1971, he remains one of the greatest jazz artists of all time. His popular music is" what a beautiful world is", "star dust", and La Via En Rose.
---
Duke Ellington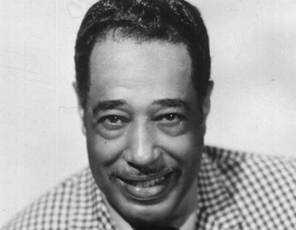 Duke Ellington born on 29h April 1899 was a famous pianist and music composer. Ellington though popular due to jazz music he was also known to explore other genres such as Gospel, classical and blues. His remarkable skills of playing Piano were due to the influence of his parents who were pianists. Duke was one of the artists who revolutionized jazz through making it an art form. During his lifetime as a jazz artist, he has written 1000 compositions, won 13 Grammy Awards, Presidential Medal of Freedom and many others. Duke will always be remembered as the legend pianist and extraordinary jazz orchestras band leader.
---
Charles Mingus
Mingus is known in jazz scene as one of the greatest pioneering bass player, singer, composer and band leader. Mingus style of music was a mixture of jazz, gospel, hard bob, classical and many of his fans loved his styles. Mingus irrespective of suffering from clinical depression he was a man who wouldn't compromise his music for any reasons. Though he died in 1979, his legacy still lives on in jazz history.
---
Billie Holiday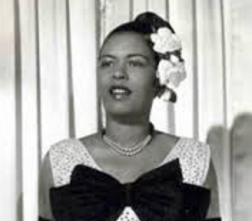 Billie not only was she an exceptional songwriter, an actress but also an artist who was able to influence pop and jazz music. Born in 1995 she had a tough childhood life in the absence of the father which saw her drop out of high school. Lester Young her close nicknamed her "Lady Day" as she started her music career in Harlem. Holiday may have written few songs, but the jazz lovers loved her deep and influential voice. Some of his songs are "strange fruit", "don't explain", "fine and mellow" and "God bless the child". Holiday from her outstanding performance she received several Grammy Hall of Fame Awards among other awards for her work.